Willow snoozing in her crate on Friday night: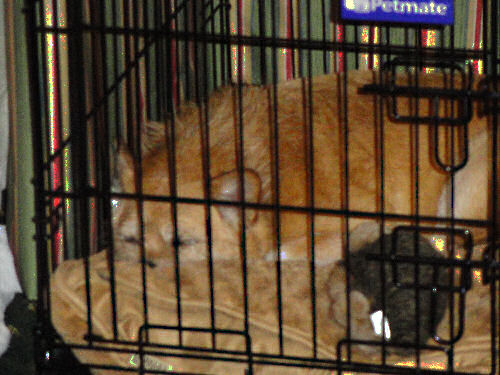 Louis Robinson moderates the now-annual Sherlock Holmes panel: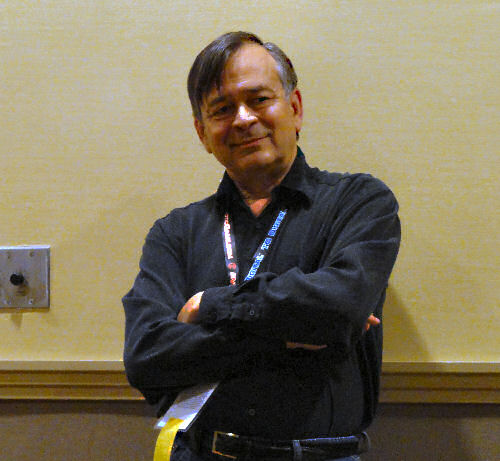 Alan Siler interviews Sophie Aldred during her Saturday panel: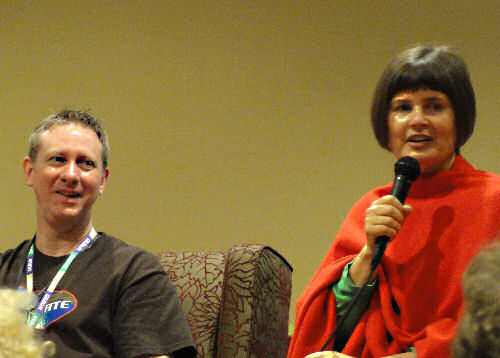 Sophie Aldred, "Ace," the seventh Doctor's companion: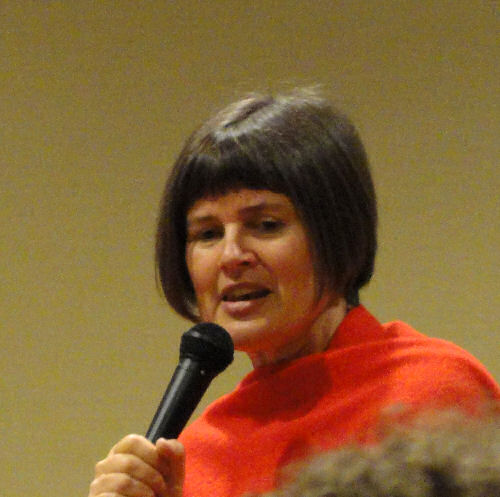 A charming smile from Sophie Aldred on Saturday: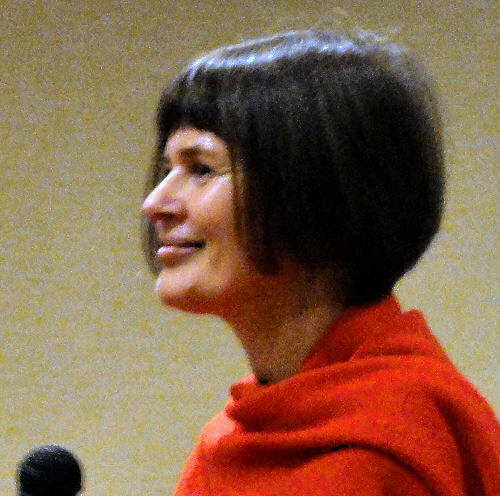 Sophie talks a lot with her hands; they are as expressive as she is: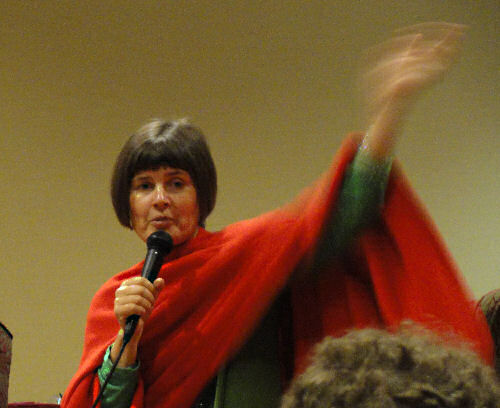 Schuyler downstairs on the con floor Saturday, schmoozing with anyone who would wander by: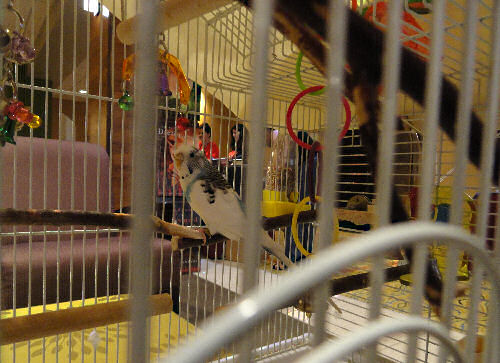 Kim Holec moderates the
Blake's 7
panel.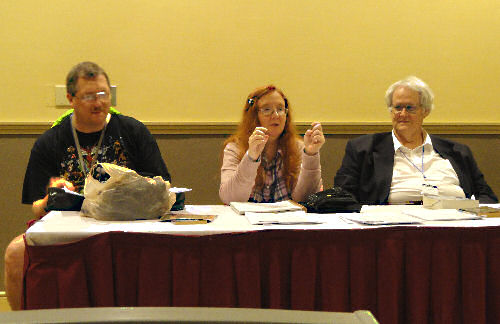 Louis Robinson performs at the cabaret: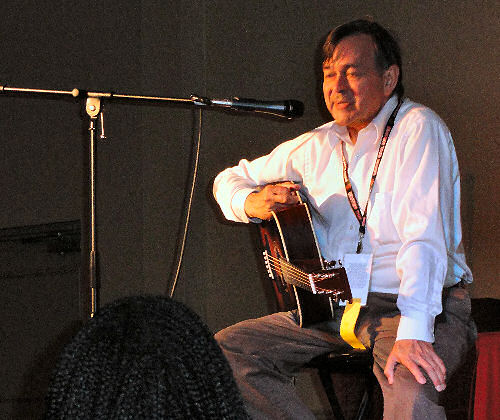 Sophie at the cabaret, singing a music hall song taught to her by her dad (sorry, the cabaret lighting was not conducive to photos):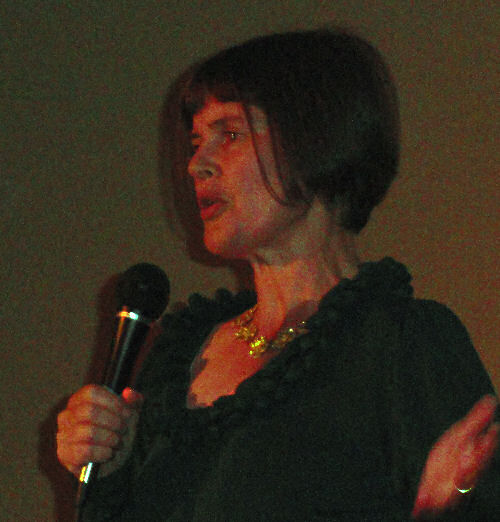 The Ken Spivey Band (dad and son) perform at the Saturday cabaret: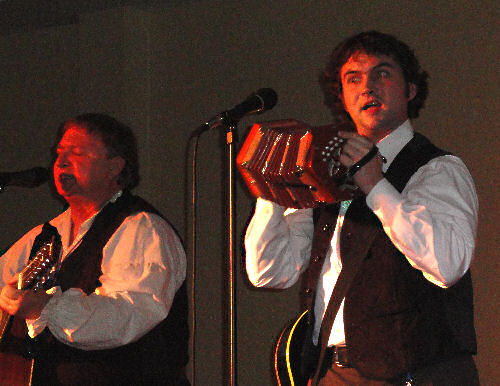 Masquerade entries: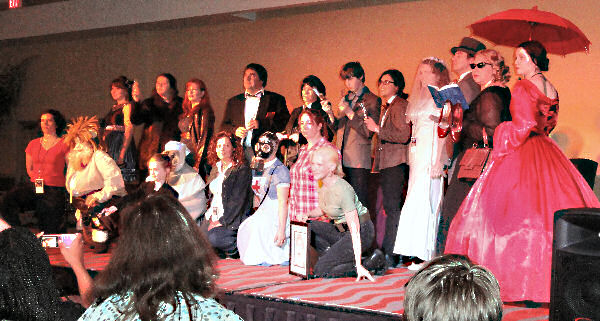 As we packed the luggage cart Sunday, Willow leaped aboard and lay down. "You're not leaving ME behind."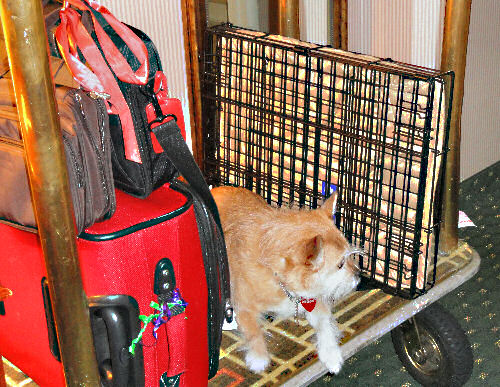 Sophie listens to a question during the Sunday panel: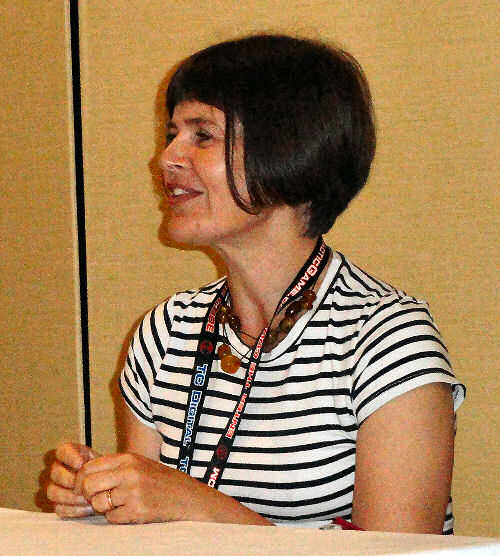 Laughter with Sophie Aldred during the Sunday panel: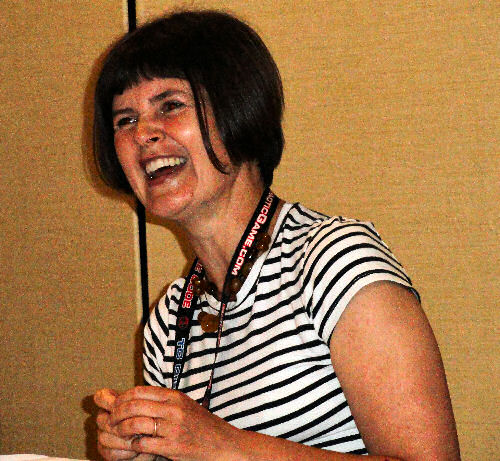 Louis and Ashley moderate a panel about the German "Enigma" coding machine, talking not only about the machine itself, but the personalities behind it.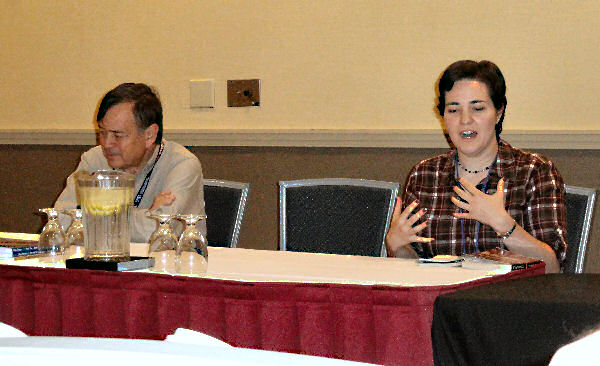 Singing
Doctor Who
-inspired music, the Ken Spivey Band asks the audience for a big cheer.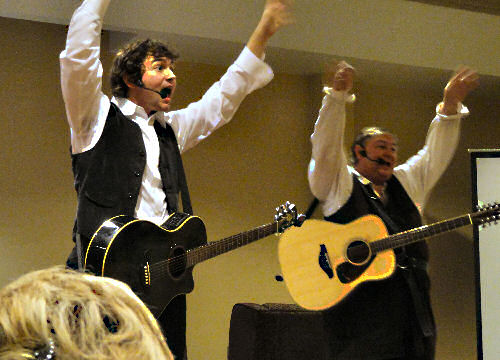 The party's over: the convention committee's wrap up panel: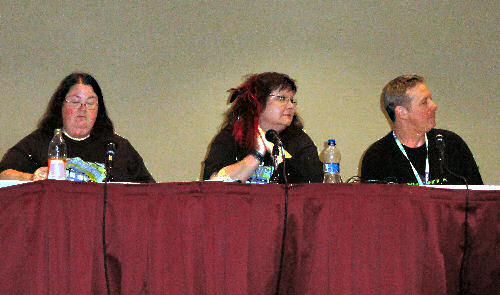 Labels: conventions, photos