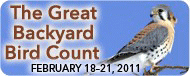 So Thursday I coughed and sniffled, and Friday I felt wiped out—and early Saturday morning the bug apparently migrated south. Which is how I found myself sick in the wee hours of the morning. It would have been a good reading opportunity, but 80 watts at 4 a.m. might as well have been laser beams burning out my eyeballs. Instead I watched "Captain Kirk v. the Giant Amoeba" (ooops, "The Immunity Syndrome") via TV.com on my Droid. (Let's hear it for technology!) I didn't get back to bed until 5:30, and then couldn't get to sleep because I was so cold, despite having been bundled in fuzzy bathrobe and slippers.
So when the alarm rang at 8:30, I'd had about three hours sleep. So I sent James off to Hair Day on his own, had oatmeal and yogurt and milk, and then crawled onto the futon and slept for 2 1/2 hours. He brought me back a roast beef sandwich and some fresh fruit (and a small slice of key lime cake), which in total left me feeling human enough to go with James to the hobby shop where I sat reading
The Rise of Theodore Roosevelt
as James and the guys model-neeped.
We also went to MicroCenter, where I got a little case for the Flip.
We had supper at Fresh2Order, which was just what my tummy ordered; I had the big bowl of creamy chicken vegetable soup, with lots of chicken chunks, some celery and onions, and many still-crunchy carrots. Then home to relax and get on chat, and, after that, a lovely night's sleep.
We did some stock up shopping today, from bath soap to bread to chicken legs for tomorrow's supper. Once that was put up, I did a quick scan through the newspaper ads and found two different places with TurboTax on sale (yes, it's that time of year again). So we went to Office Max, and brought Willow with us. There was a method in our madness—after I picked up the software (after bumping into the Butlers exiting the store as I was going in), we went to the new Petsmart a few doors down to get Willow a new collar and leash. Her purple leash was her original (almost 14 years old) and the collar was a few years younger. Surprise! Purple is not a popular dog-collar color any longer!
So we got her a spiffy new red collar, a matching 6-foot red leash, and a new red ID tag. The engraving on her five-year-old tag was mostly worn away due to it clanking against her rabies tag, and the new tags make provision for this: there is a clear plastic protector you now put over the info after you have it engraved.
Came home to read the paper and discovered we were just in time to watch the broadcast of Monday's
Castle
on WSB, since it had been pre-empted for snow coverage. The DVR picked it right up, thankfully. We also watched two episodes of
This Old House
that GPB is frantically catching up with after spending what seemed to be half of November and most of December doing fundraising. I looked at
This Old House
's website and we've
still
missed at least two episodes out of this sequence due to multiple repeats of Celtic Women, Celtic Thunder, Wayne Dyer, old music specials...and we
still
never saw the
Masterpiece
presentation of
Framed
with Trevor Eve (or if they showed it, they squirreled it away somewhere where I couldn't find it). Play the regular programming, guys! Yeesh!
Then we watched some figure skating, and had meatballs for supper.
The newspaper had an eight-page photo section about the snow and ice, and there were numerous articles and editorials in the paper about the ice, the problems with the streets, people who didn't know whether to go to work or not, business lost, etc. Look, I had it easy: I got to telework. James and others like him had to go to work, inching over ice-coated roads that were mostly never sanded and which remained ice-coated for days. Buses didn't run, the airport and the Greyhound station turned into dormitories, grocery stores didn't get deliveries, it was hard to get ambulances to the hospitals.
With all these big things going on, I was absolutely astonished by news reports about people who after two days were "going crazy," "getting cabin fever," etc. Say what? Granted, I had work to do, and when there wasn't work, Christmas decorations to take down and put away. I also wasn't home with kids who were out of school. But don't people have hobbies? Sewing? Cross stitch? Reading? Doing crafts? Board games? Heck, if I was home in a storm that long my mom would have put me to work. There was daily dusting and dust-mopping to do, making (or changing) the bed, clothes to iron, bureau drawers to clean out...she would have been doing the same thing, plus washing clothes and dishes, cleaning the bathroom, etc. I would have kept my mouth closed about being bored. I had books to read, stories to write, pictures to draw, paint by numbers, word search puzzles...if nothing else, there was the idiot box with
Jeopardy
and Mike Douglas and Merv Griffin,
Lassie
reruns, and "Talk Back" on WJAR (later on WHJJ) radio with Dick Pace and Jack Comley and Sherm Strickhauser. Mom might have done some sewing, or crocheted, knitted, or tatted. Heck, had I not had to work and divest last week, I could have read, cross stitched, worked on some crafts, and, by Wednesday, picked my way around the slick patches to take a walk. Can't imagine "cabin fever" unless I was confined to bed.
There were also people complaining about the roads, not because they were having difficulty getting to work or due to emergencies, but because they didn't have enough food in the house and couldn't get to the supermarket. Er? Didn't you stock up before the storm? Don't you have emergency food? I grew up in a house less than 900 square feet; we did have a basement, and one corner of it was used for extra groceries and paper products, and the kitchen closet was crammed with cereal, bread, rice, etc. When I first moved to Atlanta, I was living in a tiny studio apartment, but I had at least two weeks' worth of soups and other canned goods, pasta, spaghetti sauce, and a small freezer compartment packed full of meat. Yeah, I would have been out of milk after a while, which would have made me loopy, but I wouldn't have starved. There are all sorts of places to stash food even in tiny apartments: under the bed, behind chairs, in back corners of closets, etc. What if you get sick? What if you can't get out of the house for any reason? You should always have a small stash of food.