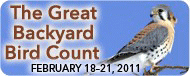 Back when I first moved to Georgia, I would always go home for Christmas, and I usually came back with a cold at minimum, but more often bronchitis. Not sure whether it was the change of climate, or something I would catch on the plane, or if I was just running myself down. One year I was sick even before I got home, and Mom took me to a "Doc in the Box" to get something for my cough.
It happens
much
less often now, but it does still happen. I think it's happening now, in fact, since I've been coughing all day. It may be due to the emotional letdown after Christmas. Whatever. Something hot and some ibuprofin sound nice right now.
If it is a cold, I'm glad I didn't go into work this morning. We had a late opening, and I'd considered going in, even though I really didn't have much cooking—I thought I had something I could award, but it turns out I will need a replacement purchase request unless I can talk to the vendor, and I can't do that because he can receive my e-mails but I can't receive his back (this happened last year; IT said it had something to do with DNS settings?)—until I turned on the television and saw that the freeway was still a complete wreck. Only a few lanes were open and people were still spinning out on icy spots; it looked like it would take me two hours to get the 24 miles, then I would almost immediately have to turn around and come home when the temps started their evening downturn. My fears were confirmed by two e-mails, one which said that several of the buildings in the complex were closed due to various weather-based problems (these all were on parts of the property with copious shade), and the other from our branch chief, who said that anyone who had teleworking capabilities should go home and work from there, and those who didn't should leave early. At 2:30 he asked that anyone still in the office go home.
(Some of the traffic reports were jaw-dropping. In Buckhead, Lindbergh Road at Peachtree Street was a sheet of ice even at eleven a.m.; there is a slight slope up to the intersection, and almost every other car was sliding backwards as they braked to a stop. Reports were coming in all day of accidents, and there are still news reports of ice-clogged main streets, ones that were never even cleared. One man was killed this afternoon, when the temps had risen over freezing, on the way to pick up his wife from work. School is canceled again tomorrow in most places, the fifth day in a row.)
I made some good progress today in setting up new orders and requesting quotations and supporting documentation. At lunch I went downstairs and got the box with all the things for the mantel and put those back in place. LOL: I've just gotten used to looking at the media shelves for the time; now I have to get used to looking for Mom's old clock back on the mantel shelf again.
By the time James came home my throat was sore from coughing. I don't have a stuffy nose, but my colds have always been perverse, starting in my chest and then roaming upwards. Cross fingers it's just a quicky thing.
We had a nice supper; James made steak with penne on the side. I was listening to Leo LaPorte podcasts all day, and then found part one of
The Unpleasantness at the Bellona Club
on BBC Radio 7, starring Ian Carmichael as Lord Peter Wimsey. Good dinner listening. Later, more snow news, "Headlines" with Jay Leno, and
Law & Order: UK
.
Labels: decorating, radio drama, sickness, television, weather, work