...but rain is creeping up from the south.
Quick, before it's gone:
This was taken at 5 p.m., just as it was beginning to stick: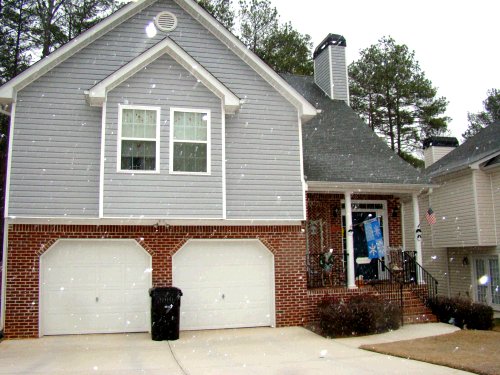 Snow flies around the porch: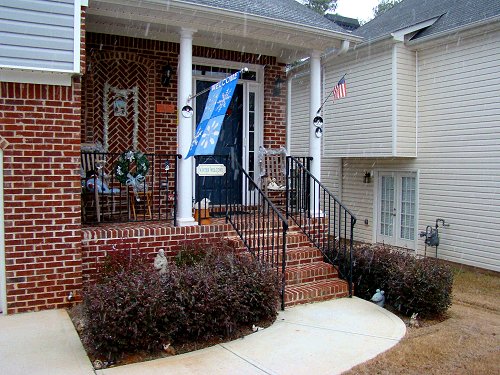 Just as twilight fell, I went back out to take this: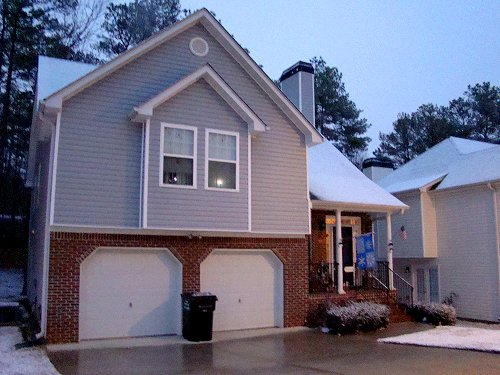 Used the flash on this one; that's some flash! I took this from the mailbox: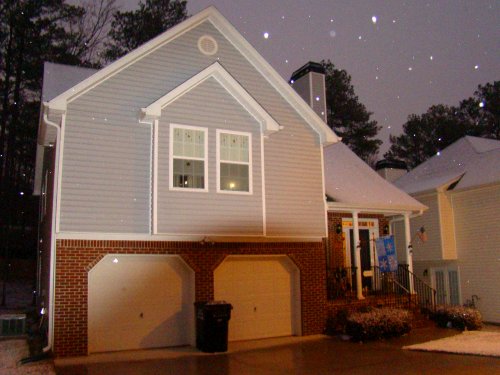 Welcoming you home: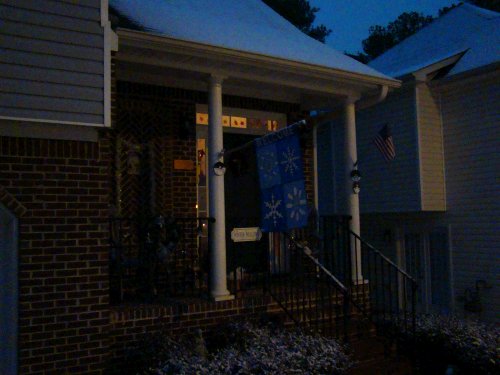 Here's snow flurrying 'round the deck: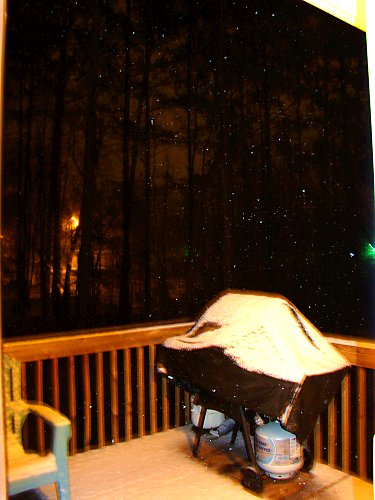 Portrait in blue; the street at night: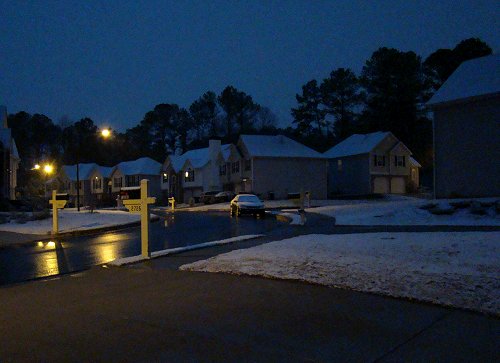 Snowscape: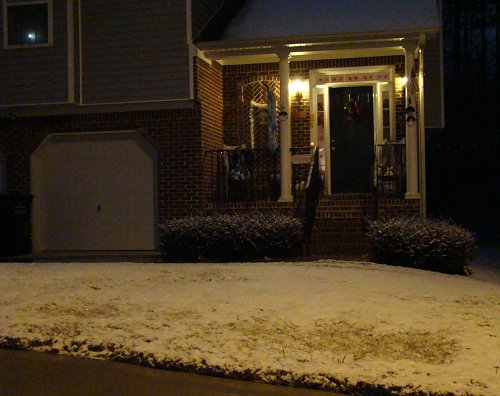 Later. I think it's raining, but from these pics, taken about 8:30, it still looks like snow in the flash. Maybe it's sleet.