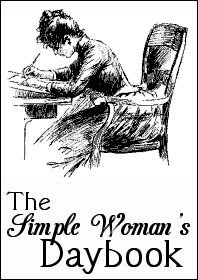 FOR TODAY, MARCH 25, 2020
Outside my window...
...it is dark now, but, watching the news, it's been dark for the past few days, even when the sun was out.
I am thinking...
...or trying not to think, while being mindful of our health, and washing hands. Since we really must go out to the grocery store, the paranoia is kind of hard to hold off. I went to Lidl today and sprayed the handle of the cart with alcohol, and the checkout screen,
and
used wipes. You hardly want to pick anything up.
I am thankful...
...for family and friends who are well.
In the kitchen...
...dirty dishes again. We had roast chicken and air-fried onion rings for dinner this afternoon. The latter was quite good! We think it needs nine minutes to cook instead of ten, but they were still luscious, and the onions used were very sweet. We were surprised because this was the cheap Publix brand.
I am wearing...
...an Andy Runton "Owly" blue t-shirt, blue-grey-and-white buffalo check pajama bottoms, and white socks.
I am creating...
...nothing right now. I did cook chicken this afternoon. Not feeling like creating much now, although I should be.
I am going...
...right now, no one's going anywhere, unless they're six feet apart! But remember, folks, you don't have to stay inside! Fresh air is the best thing for you to beat off illness. Just don't be close to other people!
I am wondering...
...how long all this can keep up. Small businesses are already suffering. Today Georgia government shut down hair salons and nail shops. I don't use either, but I know many paychecks are acquired through them. Restaurants? Hotels? Indie bookstores? What will happen?
I am reading...
..."dead tree": the second volume of the letters of Dorothy L. Sayers. Magazine: "Reminisce." E-book:
The Journals of Beatrix Potter
(but my loan ends on that today).
I am hoping...
...like everyone else, that they find something to treat COVID-19. The stories of people's deaths are so heartbreaking: the 47-year-old, the 17-year-old boy, the elderly priest in Italy who gave up his ventilator to a younger patient...
I am looking forward to...
...freedom (and toilet paper not being a rare commodity!)
I am learning...
...impatience with stupid or callous people, like the jerk who spit on someone. Unmannerly brutes!
Around the house...
...James is gaming, Tucker is trying to find food (we had to put him on a diet; the vet says he's two pounds overweight), Snowy's been singing but is quiet now except for an occasional kiss, and the television is chattering with more closedown messages.
I am pondering...
...peace.
A favorite quote for today...
"It is good to be solitary, for solitude is difficult; that something is difficult must be a reason the more for us to do it." . . . Rainer Maria Rilke
One of my favorite things...
...having a mandarin orange at night. James and I started doing this over a year ago, and it's such a homely [in the British sense] little habit that makes us feel as if everything is okay.
A few plans for the rest of the week:
Picking up my prescription refills, a trip to Publix, and then it's back to social distancing for us.
A peek into my day...
How about a peek into quite a few days ago? This is my friend Juanita with her new Sheltie puppy Riley! Yes, he's as adorable as he looks!
If you'd like to participate, check out
The Simple Woman's Daybook
.
Labels: Simple Woman's Daybook