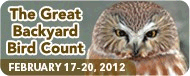 The meteorologists have been predicting gloom and semi-doom for the weekend for days now, so when we were discussing the weekend shopping earlier in the week we decided we would go to Kroger Saturday morning rather than risking a downpour on our usual Sunday. Well, we got up fairly late (after 9:30) and James made himself breakfast, so I figured he wasn't interested in going to the Winter Market. But he was, and after a circuit looking for a parking space, found someone just leaving.
It was a fortuitous attendance, because the Goat Cheese Guy was there! (There is a very nice lady who sells goat cheese, but I don't like her flavors as well; the guy who sells the goat cheese, from goats in Carrollton, GA, has an onion and chive that is my favorite.) James got more chicken salad, too, and we bought a jar of honey, then crossed Glover Park to visit The Corner Shop (a.k.a. the British store). James got a few more pasties and pies, and we bought a
Fry's orange cream
to split. This is filled with strongly orange flavored cream—you even get an aftertaste of oranges—in a smooth dark chocolate coating. Better than most box chocolates, and the closest thing to a
Sweenors
orange cream than I can find anywhere else.
So we went to Kroger from the Market to get the usual things (bananas and yogurt, since we'd already bought milk at Costco) and found they had small (1 to 2 pound) pork loins on sale. I had a brainstorm, and we bought one about 1.5 pounds. Tomorrow James will cut it as much as it takes to get it into the small crock pot along with teriyaki sauce and perhaps some pineapple.
Viola!
, as Snagglepuss used to say: Sunday dinner!
We brought all the stuff home and stowed it safely away, then went to the hobby shop for about an hour. I was surprised to hear two of the guys talking so enthusiastically about
The Hunger Games
! I know it's a book equally liked by adults and young adults, but I thought more women and not many men were reading it. Wrong I was. Me, I was reading about Charles Dickens.
It was almost three o'clock when we finished, so we went past Krystal for a small bite of lunch since it was nearly suppertime, then went to Publix (we had a couple of coupons for items that were on twofer) and then to MicroCenter, where I bought a separate sound card and video card for my computer, as I'm getting annoyed with the integrated sound and graphics. (RealTek is especially annoying; I got a good ol' Sound Blaster to replace it.)
Finally at home we warmed up the soups we bought at Kroger and ate them while watching
This Old House
(the penultimate part of the Bedford project, which we already watched online). I spent the rest of the evening feeling distinctly achy. Funny, I had expected to hurt this morning after all that manic housecleaning yesterday, but I was fine; the stiffness came upon me gradually instead, starting with my legs. Feeling a little queasy, too. Funny—must be the weather, as it started raining not soon after we got home. I didn't even have time to top off the bird feeders.
Labels: books, computers, food, shopping, television