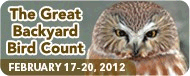 We've had a warm winter; maybe not as warm as the winter of 2001-2002, when it climbed into the 70s every three or four days, but still warm enough that trees started blossoming a week ago and there are daffodils all over the place.
But this weekend we're having a blast of cold air, and it's not the high 30s and 40s of past weeks! We went to the Winter Market this morning and the poor vendors could barely keep their pop-up tents from blowing over in the wind, which had an icy edge that crept up any gap in your clothing. They set up on Mill Street in the winter, and the wind was coming in just the right direction to make a big funnel of cold air up the street. We bought a pot pie for Monday and some chicken salad and cheese, then walked over in the lee of the buildings to the Corner Shop, which is a British store. They have various British candies and foods, and some souvenir type things like royal wedding memorabilia. We were chatting to the British owner about the cold.
We came back home by Bernhards bakery and got a couple of desserts for next week, and also some sausage from Weinerz next door. By the time we got home we had a good glow, especially after hauling upstairs the birdseed I bought last week and refilling the can—the breeze was pretty brisk on the deck, too. I had it cleaned up and turned upside down because I found moldy seed at the bottom. Forty-two pounds of birdseed still doesn't quite fill it. I probably could have gotten another bag of safflower. Later I was rewarded by seeing fluffed sparrows and titmice chowing down on fresh seed.
James was soon off to his club meeting and I stayed in to condense some computer files which were every which where on my hard drive. I was having some trouble using more than three USB ports; if I plugged the Nook into the computer, my thumb drive wouldn't work. Is there some rule limiting the number of USB ports you can use at one time? But now I have all my downloaded e-books in one place.
By the time James got home I was ready for supper. We had a coupon for Ruby Tuesday, so ate there, then did the grocery shopping. Thankfully, we needed little, and James picked up a prescription. By the time we emerged, the wind was cutting an icy swath down that big parking lot outside the new Kroger. I should have worn my coat: it was down to 29°F by then (about 7:30), 17 with the wind chill!
Back at home, I hitched my backup disk to the computer and did a backup of my hard drive (I hadn't done one since July, which really amazed me), and James and I sat down and watched the first disk of the last series of
Pie in the Sky
. DI Henry Crabbe is being punished in this last season by being assigned to a police squad for hire by the public, and paired with two fledgeling police officers. Thankfully, neither is comic relief as they would probably be in an American series. Crabbe's supervisor Freddy is just as much of a jerk as ever. I'll be very sorry when this series is over.
I made another fruitless effort to connect the Blu-Ray player with the internet connection again. I was really enjoying watching the Christopher Eccleston
Doctor Whos
over, and things like
The National Parks
, which we didn't see in widescreen because Dish wasn't showing PBS in HD back then, but the moment James swapped out computers the internet connection quit working with it. I thought I had it tonight—I looked at amazement at the IP settings, which were completely wrong for the router, and set them up manually...and it said it connected! But when I tried to get on Netflix, it still told me that the wireless connection was fine but the internet connect failed. Bother. I watched an episode of
Lassie
instead. I'm seeing some familiar names in the credits of the Jeff episodes: one had Wilton Schiller as the writer; he went on to produce my favorite "bad" series,
Dr. Simon Locke
(and its boring sequel,
Police Surgeon
). A few nights later the writer was David Dotort, who created
Bonanza
.
Labels: computers, food, television, weather, winter