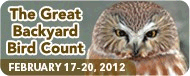 James went to work, I tried to sleep late. Ate breakfast and watched
Circus Boy
for the very first time. I've heard of this series for years: Mickey Dolenz (back when he was billed as "Mickey Braddock") as young Corky, the ward of an American West frontier circus (his parents were aerialists who died during a performance). His guardian is Joey the Clown, played by Noah Beery Jr. In this episode, they are performing in Louisiana, where they befriend a young man who is the descendant of Jean Lafitte. Not a great episode, but not a bad one, either...not as good as
The Adventures of Rin Tin Tin
or
Lassie
; miles better than
Captain Gallant of the Foreign Legion
.
Following were two
Rin Tin Tin
, "The Education of Corporal Rusty" and "Rin Tin Tin, Outlaw." Still inexplicable dubbing bits, although not as bad as in the "Raging River" or "Big Cat," with occasionally bad incidental music. Pity these aren't originals, although the prints themselves are excellent.
Went out in search of a special dessert for Valentines Day...four Publixes and never found it. Also spent some Barnes & Noble coupons:
The Great Silence: Britain from the Shadow of the First World War to the Dawn of the Jazz Age
by Juliet Nicolson,
The Great Depression: America in the 1930s
by T.H. Watkins, and
Lady Almina and the Real Downton Abbey: The Lost Legacy of Highclere Castle
by Fiona, Countess of Carnarvon. (Swelp me, I didn't realize the inspiration home was the one belonging to
that
Lord Carnarvon, the one who discovered the tomb of Tutankhamun along with Howard Carter.)(Ironically, I haven't seen any of
Downton Abbey
yet.)
But didn't do the taxes. Put up a few Valentine decorations; seems a waste to put everything up when it's just us. Wrapped James' Valentine gift. Finished Christopher Fowler's
Bryant and May on the Loose
—love these guys. The newest book is being released next month.
(More about
Bryant and May and the PCU here
.)
Chicken soup for supper accompanied by
Alaska Ice Men
and the first part of the Barrington, RI, project on
This Old House
. Narragansett Bay has never looked lovelier in HD.
Labels: books, shopping, television