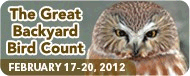 When Valentines Day falls in midweek, our celebration is always a bit lukewarm. I don't like to go out during the week due to both of us having to get up early; I'm exhausted when I get home anyway without having to truck over to some restaurant and wait to eat. Occasionally we have a special dinner, but this year the day was quiet: we exchanged cards and small gifts (I bought James two DVDs, one of warm films and the other the best of
Stormchasers
, and he got me the newest Daisy Dalrymple mystery in paperback) and had a potluck supper.
However, he had worked on Sunday with today as a compensatory day off, so I took today off as well. (He has a furlough day tomorrow, which is my compressed day off, so it ends up we have four days off in a row together!) Left to our own devices, we will stay up late, which we did last night, which means we were up late this morning. We had a hurried breakfast, then headed east on I-285.
There's a column in the Sunday paper called "Where Can I Find It?" Invariably there is a question from someone who has moved to Atlanta from a foreign country, or from a person who has lived in a foreign country who came to enjoy the food there, and they ask "where can I find so-and-so?" The answer is, 99 times out of 100, the Buford Highway Farmers Market. This has piqued our interest for months, but we hear the place is jammed on weekends, so we decided to go there today.
It was a mizzly, drizzly day, if warmish enough that a jacket was eventually too much, but we had a nice drive there. The store did not disappoint. It's in a large strip shopping center and was one time in the past a neat computer store we used to go to. I think back before that it was the old Kmart before it moved across the street (it's now closed permanently). So it's a fairly big store and it is jammed full of aisles of food that have shelves taller than James' head. We have a small "Farmers Market" near us, on Spring Road, but they chiefly cater to Asian and Hispanic foods. This market has all that and more, including Eastern European foods and the Asian foods divided into Japanese/Chinese/Korean/Thai/Indian sections. We wandered happily through the store picking up interesting things as well as some meat and some vegetables. We bought three types of noodles: rice, sweet potato starch, and bean, and also some homemade chocolate rugulach for dessert.
On the way back to Cobb County we stopped at the Perimeter Mall area to go to the Container Store. Just bought a few little useful gadgets, then went next door to Barnes & Noble to peruse the books and magazines. We were both a bit peckish, so we got a cup of potato soup apiece and split a chocolate cupcake, just having water to drink. We were there long enough that 3 p.m. came, and it was Amazon Vine Thursday. But not to fear: I had my Nook with me! I got a book and a charger/adapter. I picked up the new "BBC History Magazine," which had an article on George VI, the first of the Candy Holliday Maine mysteries, and a book about spirituality by the Monks of New Skete (something for Lenten reading).
(I was thinking today that I've had my Nook for nearly a year, and, unlike my phone, I'd never given it a name. Today it occurred to me that it should be "Tucker," since I just tuck it under my arm and take it everywhere. <g>)
By the time we got home, I was awash in books, because two books I'd ordered cheaply had arrived via post. One was another Daisy Dalrymple mystery; I'm afraid I got into this post-World War I series late and am now gradually accumulating the previous volumes in used form. I also got
To a Distant Day: The Rocket Pioneers
, part of the "People's History of Spaceflight" series. This begins with Kepler and continues through Chinese rockets and William Congreve, Sergei Korolov and of course Robert Goddard—there is even mention of the "Colliers" space series and the films that Disney did.
James made a delicious supper by stir-frying boneless/skinless turkey thighs along with carrots, celery, onions, mushrooms, and cashew nuts, and served them on some of the rice noodles. Yummy! Later, watched backlogged episodes of
Lassie
(inexplicably, after showing weeks of Timmy or Jeff episodes, they showed "Track of the Jaguar"!), Sunday's
Pan Am
(well, no wonder we didn't remember Laura posing nude for photographs;
this
was the episode she did it in and they showed it out of order), and
Hawaii Five-O
.
Labels: books, food, holidays, shopping, Valentines Day, weather