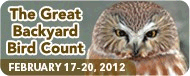 I mean, really. Sometimes it feels like the two days go by that fast.
Yesterday was begun in the rain. In fact, it was pouring so hard as we set out we nearly turned about and went home (especially after the tornado siren went off to alert a severe thunderstorm warning). Instead we splashed through the deluge to check out the new Kroger. The gas station is already open, but the store itself does not open until the 25th.
We'd both had only a quick breakfast, so we stopped by Dunkin Donuts, only to be disappointed: they say they have discontinued the flatbread sandwiches. Wow, weren't they just introducing some new ones not long ago? Instead I had a bagel and James had one of their "cros-sandwiches."
There was a model contest in Chattanooga, so the hobby shop was pretty much deserted, and we did not stay long, but instead decided to go to Harry's Farmers Market, which is now just a Whole Foods. By now the weather had cleared up and most of the afternoon was pleasant. We haven't been in a while and wanted to see if they had put in the same bulk food choices that the larger Whole Foods at Johnson Ferry Road has. (And the answer is: somewhat. We still couldn't find grains like quinoa and bulger wheat, although they did have bulk nuts, granola, rice, and beans.) So we wandered around and bought fresh salad vegetables, potatoes, wine to cook with ($4 is enough to spend on that!), two cookies for dessert, a wheat baguette, romano cheese, some chicken wings for supper (they had a black cherry sauce), and also supplies for an easy Sunday dinner. For this I shelled out $$$. Too rich for my blood most weekends!
The most memorable thing at Harry's happened before we went in. At the right side of the store, under cover of the garage-door'd-in area, they were having pet adoptions. A basset hound cross was baying, and they had an assortment of mixed-breed dogs, plus a pug, and about eight cats, four of which had been abandoned by their owner and which were being kept in the same cage.
We were absolutely charmed by four black Chihuahua puppies. They were lively and friendly, walking forward one by one to lick our fingers. In addition, there was what I could only describe as a "two-tone" brown puppy that looked like a Chihuahua but with fuzzy fur on its face. A woman with her daughter was looking at this puppy, and said she thought it was a Yorkie/Chihuahua cross. Well, the puppy was very taken with this little girl. She was trying to put it back into its cage, but the puppy kept biting at her fingers and struggling into her hands. When she finally took it back out and cuddled it, it calmed right down and sat in the crook in her arm like it had been born there. It was so cute.
When we got home we told Willow how close she'd come to having a little brother or sister.
We had missed the Betty White birthday tribute they did earlier in the week, so took advantage of the repeat tonight to watch it and quite enjoyed it.
Later talked to Jen and Emma on chat; Jen left early since she is on a new class schedule where the class starts at 5 a.m. That sounds like the equivalent of a horror novel to me!
We tried not to sleep late today so that going to bed tonight would be easier. We woke to a damp, grey day that spread its gloominess through all the waking hours, even getting a bit chillier as the afternoon wore on. After breakfast we did the grocery shopping, our last (hopefully) at the Battle Ridge Kroger.
Once the groceries were put up we had a spot of lunch, then went to use the last of our free movie tickets to see
War Horse
. In general, I enjoyed it, and was quite teary at the end. The spectacle of the first, discouraging charge and the later battle, with the roar of the big guns and the ceaseless noise, was quite impressive. The cinematography was lovely, with some memorable scenes that left images in your mind long after the film was over, and of course a John Williams score was a definite plus. I was surprised to notice that Benedict Cumberbatch
(Sherlock)
was in the cast.
However, I was struck by the fact that in the movie they have tried to justify the father's drunkenness, where in the book he is just one of those weak-willed people that allows drink to take him over, and made him into a bit of a hero. I'm also a bit puzzled at the class-struggle subplot that wandered its way in, having the local squire and squire's son be antagonists to the family. The scenes at the farm are also much longer in the film than in the book. Mostly I missed Joey's "voice" as compared with the book. I understand that the filmmakers felt that as an adult film, the horse's narrative was restrictive, but the book was an obvious parallel to
Black Beauty
, where the horse's narrative is the main feature. I preferred hearing Joey's side of things.
Labels: food, movies, shopping, television, weather