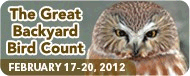 James had to go in to work this morning, but I had a good sleep-in until 8:30, then got dressed and went to the Winter Market which is being held on Saturday until March on Mill Street off Marietta Square. It was brisk and chill, and there were only a few shoppers. No fresh veggies, of course, except for some root vegetables and cabbages, but the meat vendors were there, and the folks who sell organic milk, flavored butters, Shea butter, and bread. I got Willow more cookies, bought James more of the chicken salad he likes, got a turkey pot pie for supper tomorrow night, bought a bagel for breakfast and two Portuguese rolls for later, and, since the "goat cheese guy" wasn't there, got some goat cheese from the "goat cheese lady." I have really been jonesing for some goat cheese!
Even though it was still quite chill, I stuffed the perishables in the cold bag and went up to Barnes & Noble for about an hour. I was in luck and found pumpkin bread in Starbuck's for dessert—James has had a hankering for it. I also got the Christmas "BBC History Magazine" and two cross-stitch magazines, and also a box of little Valentine cards made from Victorian ephemera. Last year I wanted Valentine cards for a gathering and could find only junky ones with media characters on them (Transformers,
Cars
, etc.). Don't know if I'll use them this year, but I have 'em if I want 'em!
Came home to eat my bagel, and then, sadly, to
divest the Christmas tree of its finery
.