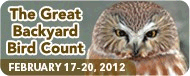 Just haven't felt much like writing this week. Very busy at work, with an ongoing protest against an award. Not feeling like doing much after work besides collapsing in front of the idiot box. Sleepy and cross most of the time. However, it
was
cold enough last night that I could wear my new flannel pajamas. I think this is the first time it's been cold enough for flannel in the past three years!
I did finish Morpurgo's
War Horse
, and am reading
The Secret Gift
.
Had to go to the doctor today to get refills on my meds. Have something to lower my triglycerides now as well. Was waiting in the office a very long time before being called, even though they told me he was on time, and then after that had to go to the lab to give blood (my last test was three months old and he wanted to see if my thyroid levels had changed). I also found out that my mammogram was clean. I never got the results because for some reason Kaiser did not have our proper address, although the last time I had a mammogram the letter came through fine, and I had never gotten the letter telling me the doctor wanted a follow-up because my thyroid levels were off. I only found out when I went to make the appointment after not being able to get a refill on my prescriptions.
Something nice did happen this afternoon: I got home just in time for Amazon Vine at 3 p.m. and there was Jacqueline Winspear's new Maisie Dobbs book among the choices. Now if only the new "Pink Carnation" and new Peculiar Crimes Unit books were in there as well! Ah, well, I guess you can't have everything.