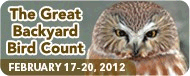 Or would have been, except for the Tournament of Roses Parade. We had breakfast well in hand as the HGTV "Making of" show aired, mostly showing how the HGTV float, based on this year's "Dream House" built in Park City, Utah, was constructed. This one has a snow machine as part of the design.
Well, it was a lovely sunny day in Pasadena, perfect for a parade. There was some inventive stuff this year against a theme of imagination, including a float with three dinosaurs, many dream sequences, a super flying saucer presentation with little green aliens, a float from Paramount Pictures that went from the biplane in
Wings
to the starship
Enterprise
, enough marching bands to fill several stadia, and a final float that was a tribute to Roy Rogers, playing "Happy Trails" to end the parade. Unfortunately the HGTV announcers are developing more logorrhea every year. How about shutting up and letting us listen to the marching bands, guys? (The Wisconsin band, of course, was playing "On Wisconsin"!)
Once the parade ended, we had to get to the errands. Since we needed various things and not just a headlight bulb, we went to Wally World. James found two more strings of blue Christmas lights in someplace totally unrelated to the Christmas clearance area (which was pretty much stripped; just junk left; I did get three clear snowflakes for winter decor, and also some small autumn paper plates for a future game night), I picked up some socks, noted some sweatshirts and pants, and we did get the headlight bulb for the truck. We came home the long way, via Publix, to pick up paper towels on sale and buy a few twofers and more supplies for the party. I think all we have left to get is the chicken wings.
We were barely in the garage when James started disassembling the headlight in order to get the old bulb out. The left headlight is cheek by jowl to the battery and it was a concern for some minutes for him working in such a small space. But he finally got the light unplugged, the rubber protector off, the spring that held the lightbulb off—only to discover that the guide to buying the lightbulb at Walmart had given us the wrong number and therefore the incorrect lightbulb. So we had to pop in my car and run up to Advance Auto Parts for the correct type. Once home, it was replaced in a trice while I ran outside to "help" our log reindeer. It has been clear and sunny, but terribly windy today, the type of wind that sneaks under your coat and down your collar no matter what you do. It was rattling the banner so much that I took it down for the evening, but I did right "Woody" and "Holly" and replace Holly's antler. Alas, one of Woody's antlers (a tree branch with bows on it) had vanished completely.
Spent what was left of the afternoon reading and watching "Lassie's Gift of Love." James took one of our containers of turkey soup and made it with dumplings, ala chicken and dumplings, a warm treat for such a chilly evening, thick and savory, with small dumplings, vegetable flakes, and pieces of turkey.
Labels: errands, holidays, New Year, television, weather