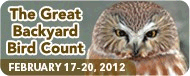 After an utterly typical week, it's been a fun weekend so far.
Friday night we tried out the new Japanese place near the Battle Ridge Kroger. I was afraid it would be expensive, but James had looked the place up on line and the prices appeared reasonable.
Well, there was a reason for that: they only post the lunch menu online and in the front of the restaurant. Dinner was considerably more. Talk about bait and switch—probably should have walked out, but instead we had the special, steak and shrimp, along with miso soup and a salad. It was quite good, but it was a singular treat. Maybe for lunch, but not for dinner again.
James needed some money for his haircut today, so I suggested we go into Kroger and buy something we needed, like mushrooms, so he could then get cash back; James said if he was going into a Kroger, he was going in the new one that opened on Wednesday. :-) So we did.
I went during lunch on Wednesday, got myself some soup because I was feeling droopy and stuffy, but there wasn't much room for maneuvering then. The huge parking lot (this is now the largest Kroger supermarket in the Atlanta area) was completely full on Wednesday; I had found one last space in the unlined parking area at the north side of the parking lot, and the store was cheek-by-jowl with employees giving away freebies and elderly people taking advantage of the 10 percent Wednesday discount. Friday the parking lot was still pretty busy, but the store was nowhere as crowded. We picked up a few things that would be going off sale before Sunday morning (pineapple for 87 cents!), then came home.
Went to bed early so we could get up before Hair Day this morning and make some couscous, and also stopped at the Winter Market* to get a pot pie for Sunday night, some chicken salad, and some mini-biscotti before going to the Butlers. James got his hair cut, we talked a lot, looked at Jessie's high-school graduation photos, and generally had a good time. We left about 12:30 to make it across town before 2 p.m.
We were heading to the Marlay House for the first Brittack "Meet'n'Greet" of the season, and the GPS tracked us through I-20 to I-75 north and then down the busy streets near the Fernbank Museum and through Avondale to get to Decatur. We were there early, but Rob Bowen and his girlfriend were already in the snug at back, and soon Sue Phillips had arrived, and Joe Campbell, followed by an assortment of others. Again, more good chat, passing around of cute videos (including this adorable
snoring hibernating dormouse
), discussing the different tracks at DragonCon, Joe talking about doing an English tea in the con suite (he asked what he would need for a proper English tea and Sue and I chorused "Clotted cream!"...LOL), different British series, etc. James had the brisket and I had the (all together now) lamb stew, and we were both happy.
Since we were on that side of town anyway, we decided to go to the DeKalb Farmers Market, which was just "down the road apiece" (literally; we turned right out of the Marlay House, went through downtown Decatur and a bit further on Ponce de Leon, and there it is). It was dreadfully crowded as always on weekends, but they have boneless, skinless turkey thighs for a great price, and other international goodies, so we plowed through, getting kosher salt, something for dessert, whole wheat pearl couscous, bulger wheat, ground ginger, four pounds of the turkey, some fresh peppermint (I opened the container and sniffed and my nose was delighted), and...yayyyyyy! they had frisè which I can put with the baby greens I bought at Harry's.
An uneventful ride home, where Willow was delighted to see us, and Schuyler sang and scolded for the rest of the night. We have been watching
Storage Wars
, which is a series about people who buy the contents of abandoned storage lockers. Sometimes they get stung, but sometimes they turn up treasures. One guy found a magic lantern (sort of a Victorian slide projector, which projected hand-colored drawings on a wall via the light of a candle), which wasn't worth all that much, but it was cool to see a real one after reading about them in
The Bobbsey Twins
and other Victorian novels.
* We had a funny at the Winter Market. I was sampling a small piece of coffee cake as I walked across the street where a lady had a big pit bull-type dog on a leash. He looked up at me and I smiled at him, and he noticed I was eating. All of a sudden he got this big doggie smile on his face and started getting all excited, bouncing on his toes. "You have a food! May I have some of the food? Oh, please?" Oh, and he was wagging his tail like mad and so eager to have some of that yummy-smelling cake that he was actually vibrating in excitement: "Oh, pleeeeeeeease let me have some of the food!"
Labels: food, friends, shopping, television