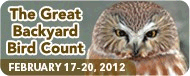 As a trade-off for working Saturday (a rather inadequate one, from my POV!), James was off today. We took the opportunity to sleep late and recharge our aging bodies, then headed up to Discover Mills. Since we had a day off in the middle of the week and we like to go up to the calendar store there once a year, it was a perfect day of the week to go. Traffic was minimal on the way there, and it was cloudy so there was no glare problem. The biggest problem was that it was damp and warm.
We got a nice parking space close to the entrance near Books-a-Million and then walked clockwise around the mall. This is a great place for mallwalks. This is a multiple-use mall that not only has stores and a food court, but an indoor miniature golf course, a movie theatre, Medieval Times dinner theatre, a place for folks to play airsoft games, and a huge Bass Pro Shop. The stores are about average, lots of shoes and clothes (including a Saks outlet), and more perfume stores than I've ever seen. The Food Court runs through the middle and has a carousel. We stopped in the Lego outlet, in the As Seen on TV store, and of course wandered around Bass Pro, which is a trip. They sell hunting, fishing, camping, and other outdoor supplies, and stuff like camping food, country-themed decorations (even tree decorations), sporty tee shirts, outdoor clothing, etc.
We also found a Disney Store! We haven't seen one of these in years; the one in Cumberland Mall closed ages ago, and Town Center's store closed shortly afterward. My favorite part of the store is going to the tall display at the center and hugging the stuffed animals. I've never gotten over my love for stuffed animals; even when I was a kid, I could take or leave (but mostly leave) dolls. They were boring. But I loved stuffed animals.
We'd almost made the circuit when we stopped for lunch, having something from the Japanese place. I had teriyaki and sesame chicken portions with lo mein noodles and some water; very filling! This girded our loins for the final portion, which included the calendar place and Books-a-Million.
We usually find good stuff in the calendar place, but nothing appeared very striking this year. Lots of dog calendars. I was looking for a small Susan Branch calendar, but didn't see one. I had one in our bedroom last year, and I liked the bright spot it made on the wall.
However, they did have one in the Books-a-Million! This is a nice branch of the store and I wish it was closer to our house. The one in Acworth is a bit smaller and the magazines, at least, are always untidy, and the Discover Mills store always has more bargain books. I also found the new "Just Cross Stitch" with lots of snow designs.
By the time we left the mall it was pouring rain, so it was a miserable drive down I-85 south, since all the "liquid stupidity" was falling from the sky. As we headed west on I-285, though, it cleared up a bit; while it never got sunny, the sky lighted considerably.
We stopped for One Last Gift and now we are finished! We also had two Barnes & Noble coupons, one for 30 percent off and one for 25. I went hunting in the history books and found
Names on the Land: A Historical Account of Place Naming in the United States
. It looks yummy! I also got
The Jew Store
, a review or commentary about which I had read earlier in the year. It is about a Jewish family that opens a general store in a small Southern town in 1920. They are the only Jewish family in the area and potential targets of the Ku Klux Klan. It sounds fascinating.