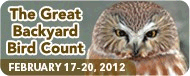 Okay, this was the plan: we would get up early enough to go to Kaiser Cumberland for James to have blood drawn. Then we would have a quick breakfast—yay! oatmeal and fruit!—at Chik-Fil-A, followed by a trip out to Perimeter Mall, where we would go to the Container Store and Barnes & Noble for about 90 minutes before going to Kaiser Glenlake for James' 11:30 podiatry appointment. I figured it would take a bit longer than usual; I expected they would want fresh X-rays.
When we finished James would drop me off at home and go to his 3:40 p.m. appointment back at Kaiser Cumberland. I could change the bed. When he got home we would go out to Books-a-Million (good coupon) and have supper at the Longhorn next door.
Well, the first part of that worked out okay. James was the fourth person in the lab, breakfast was quick, we picked up a few things at the Container Store and bought two gifts at Barnes & Noble. We were at the Glenlake office promptly at 11:15.
We didn't see the podiatrist until almost one. Plus there were the X-rays. By then we were both starving. The building did have a snack machine on the second floor—tell me, why does a medical organization constantly advertising that you live a healthy lifestyle have a snack machine full of candy bars and high-sodium chips in their facility?—but it wouldn't take any of the dollar bills I had. A kind lady nearby even swapped one of her dollar bills for one of mine. It didn't like hers, either. I had a screaming headache from being hungry and finally just walked out to the truck for two bags of trail mix. We ate these before seeing the podiatrist again.
We didn't leave Glenlake until 2:45 and then had to hurry back to the Cumberland office, stopping only briefly at Dunkin Donuts for a flatbread sandwich each before arriving at 3:20. The doctor here was late as well. Sigh. We didn't get home until almost five o'clock, whereupon James took Wil out, then we drove out to...well, that worked out, except of course by 6:45 there was another wait at Longhorn. Aieeee! But I did get a couple more Christmas gifts at Books-a-Million, and ordered a couple more off Amazon while we waited at the doctor's office.
Anyway, the trouble James is having with his right foot (turning on it excessively to the point it is making him limp and twisting his knee and hip) is not just a bone spur. It's a combination of that, arthritis, and plantar fasciitis. We had to buy inserts for his slippers, and he has a referral to get diabetic shoes.
I have had my fill of waiting today!