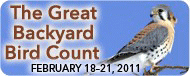 It's just gone dancing by. :-)
Had managed to get four more orders out Monday, then things slowed down as I had to go through the everyday backwork done on the remainder. Tuesday was a miserable, cold, damp day; to keep myself occupied in traffic I listened to a Rick Steves' podcast on the way home, about the British royal family, with a segment with Princess Martha Louise of Norway. She spoke flawless English with an American accent; you couldn't even hear any type of accent.
Woke up on Wednesday with a sore throat and my nose stuffed; just took some Ibuprofin and kept going—what else was there to do? At least I was home and could stretch out someplace warm during lunchtime, and kept myself happy listening to
The Secret Garden
,
101 Dalmatians,
Little Women
, and
Doctor in the House
, as well as one episode of a series with David Tennant (
Double Income, No Kids Yet
) on BBC7, plus some of Leo LaPorte's Tech Guy broadcasts.
Today during lunch the termite inspector showed up. While he was doing his work, I took a rake and pushed the piles of leaves on the grass in the back yard into the woods. This will give what grass is left a chance to breathe. I also raked out the spot where we have the lawn chairs. It had gotten pretty bad looking in the past year. I cleared the space and put all the surrounding stones and decorations—there are stones with inspirational sayings on them, a Chinese dragon, a spaniel, a couple of gnomes, a green man, and just plain large rocks!—in proper order.
Anyway, our initial termite protection has expired. The liquid they originally treated the ground with will start to degrade. We are going to have to choose between the liquid treatment, which will have to be renewed every eight years (a trench dug around the house and the liquid put in), or the Sentricon, which is more expensive, but basically we have the bait stations installed, but as long as we pay the quarterly bills, it's taken care of until whenever.
Had a bumper crop of wonderfulness from Amazon Vine this week! Last week I had received the new Maisie Dobbs book, and, at the last minute, I also sent for a laminator they still had available. James had expressed his desire for a laminator and I always thought it would be cool to have one. Then, last Thursday, it was "remainder day." I scored Jean Auel's final "Earth's Children" book and also a book about the King James version of the Bible. These all came on Wednesday. Yummy!
Got a nice surprise on Dish Network as well: Starz is celebrating their 25th anniversary, so we will be seeing Starz and its sister stations (Starz Cinema, Starz West, Starz Kids, etc.) free until next February! Isn't Starz supposed to broadcast the new season of
Torchwood
? I also noticed that we have about three new movie channels, including the Sony Movie Channel. Mostly the same old junk, but I did find out one of them (not sure which, but I have it programmed nonetheless) is showing
Walt and El Grupo
, a documentary about Walt Disney's tour of South America in the 1940s to help cement "the Good Neighbor Policy." This led to such films as
Saludos Amigos
. One of the channels is showing
Bobby Jones: Stroke of Genius
next week. Another of the channels is showing old Westerns like
Maverick
and
Cheyenne
.