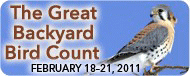 Went out for bananas and eggs. Spent $69 after really good coupons. :-) How'd that happen?
We bought another of the Kroger chocolate angel food cakes. This makes a good dessert with a tiny splotch of Reddi-Whip on top, only 130 calories for 1/8 slice, and the chocolate flavor is very intense. I want to try sprinkling some cinnamon on it, like they do to the chocolate cake at Copeland's. That is an excellent taste!
Then read the paper, finally disposed of the remains of trimming the bushes out front, and am defragging the backup drive in preparation to do a hard drive backup. I have a folder marked "ALL FILES" which contains anything I want to back up (yes, I know Microslop gives you "My Documents" for this reason, but why should I follow Microslop like a sheep?), plus I back up my Eudora mailboxes, which can be read as text files if need be.
Have you backed up your hard drive lately? :-)