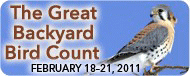 (Anyone remember that show? I remember it, but I never got to watch it; it was on after my bedtime. Classic news/events satire show from the early 60s, featuring David Frost.)
So it's Friday and I have my car back, hopefully
sans
transmission fluid leak. I had to take it Wednesday finally after experiencing on cold mornings the car not slipping into gear readily; I would back out of the driveway and then rock back and forth between reverse and drive a couple of times before I felt it shift into drive. Once the engine got warm there was no trouble, and every time I checked the dipstick, it was never on "add," but...well there it was. Turns out I had two leaks, one in a coupling or cylinder or something, one in a hose. Both were covered by my extended warranty, which un-extends in July, so I needed to get it done anyway. I was also getting an odd sound when I made corners when it was cold, so I had them do a flush and fill on my power steering fluid; oh, and I had an oil change. I'm sure being a dealership they overcharged, but since the car was there...
While the car was there, I cleaned the spots off the driveway, so if it leaks again after the repair, I can take it back posthaste.
Did some viewer's juggling on Monday, which seems to be the one day we watch a lot of network television:
House, Antiques Roadshow, Castle, Hawaii Five-O
and
Harry's Law
. We got lucky the first few weeks of
Harry
since either
Castle
or
Hawaii Five-O
were reruns. On Monday they were all new, so we DVR's the latter two and watched Kathy Bates and Co. via antenna. After this week's episode I'm not sure if I still want to bonk Tommy Jefferson over the head or be relieved he's human—he's such an annoying SOB. Oh, and I've been paying so much attention to the interaction of the characters that I didn't even notice that Harry's secretary was played by Brittney Snow, who was "Meg" on
American Dreams
.
Next Monday will be a real juggling match since not only are
Harry, Castle
and
Hawaii
all new, but it's the first night of Westminster! Since USA repeats opening night on Tuesday morning, I'll DVR that instead and we will have to forego the news so we can watch part one before part two.
Besides cars and [broadcast] conflicts, work goes on, podcasts get listened to—did some Rick Steves this week, Leo LaPorte, and Mugglecast. Mugglecast changed feeds last spring, something I noticed a couple of months ago when there were no new downloads, but had no time to do anything about. I found the new feed, but by the time I did, eight of the intervening Mugglecasts were no longer on the feed, so during lunch yesterday I downloaded them from Mugglenet's website. They will play through the music player on the Droid. Cool. Also listened to a BBC Radio 7 dramatization of
Little Women
. Quite good!
Stopped on the way home from getting the car to get a bit of lunch. My first thought was soup from Fresh2Order. Yipe! the line! Stopped by Subway. Not sure if this little place on Spring Road just doesn't do the soup because it is so small or the soup was an experiment that didn't work. So I went a few doors down to Lucky 13 pizza and got a slice of barbecue pizza. Nice crust!
And now that the pizza is done, so is my lunch and this post. :-)
[Later: This afternoon I listened to
Good Wives
on BBC Radio 7. The British always entitle the second part of
Little Women
as
Good Wives
. They did a nice bit to avoid the narrative summary in chapter one, having Jo run into Miss Crocker, the garrilous lady who witnessed her disastrous luncheon in part one, just before Meg's wedding. I noticed they also put more hints in about Laurie and Amy, and Mr. Bhaer's affection for Jo. Well done!]
Labels: cars, dogs, Harry Potter, podcasts, television, work