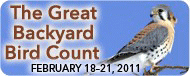 We decided this would be our day to go up to BJs, renew our memberships (because BJs cancelled them when the East-West Connector store closed), and stock up the freezer with beef and pork. So, after we had breakfast, we headed up to Woodstock. It was a pretty, sunny day by the time we left the house: big fluffy clouds against bright blue.
There was no one in line at customer service, so the new cards took a trice and we wandered about the store. Picked up a gift for James, some sweet onions, and a few other things, sampled some food, and waited at the meat department to get our pork loin and round steak haunch cut into steaks with another couple who seemed to come there often. Then we packed all in the insulated bag and went on our way.
We stopped at JoAnn on the way home so I could pick up some candle bulbs, Command hooks, and dispenser tape (but I picked the wrong bulbs and will have to take them back, drat it), James went into Hobbytown, and then we stopped at Borders before going to the hobby shop.
On the way home from there we stopped at Publix to get a few things. By this time it was nearly suppertime. We still had some pizza rounds and the sauce from a DIY pizza kit. One of the things that we got at Publix was very lean ground beef, which James browned and put on the pizzas with some old proscuitto, diced onions, and shredded extra sharp cheddar cheese. Yum!
We munched on this while watching the last
This Old House
from the Charles River House as well as the newest renovation, on a 1933 Spanish-Style home in Los Angeles. It's a lovely house already, but while the kitchen is delightfully quaint, it's also un-delightfully awkward to use. I'm sure they'll be stripping the thing—a pity, but I wouldn't want to work in that kitchen either!
For dessert we both had a goodie from the bakery: James had a blueberry square and I had a Florentine. I love these things. It's a little bit more than three inches in diameter, and not more than a centimeter thick. The filling is sliced almonds fused with a lightly sweetened syrup, and on the bottom of the cookie is a thin coating of dark chocolate. Mmmmnnnn...
We are watching something that aired on CNBC (!!!!), a film made several years back (2001) called
Walt: The Man Behind the Myth
. I'd heard of it, but never seen it (I do have the book). I am absolutely
agog
at the film footage. There is some neat stock footage, but there is even more personal footage film from Disney: Roy and Edna Disney's wedding, Lillian Bounds Disney when she was a bobbed-hair cutie working in the Ink-and-Paint Department at Disney Brothers Studio, Diane and Sharon Disney when they were babies and then girls, Walt and Lillie on a cruise and skating, Walt riding bikes with the girls at the studio...wow, wow, wow. Love it.
Labels: food, shopping, television