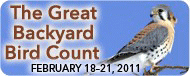 James has to work Sunday, and had his IPMS meeting today, so we were busy this morning going grocery shopping. Publix had Chips Ahoy on twofer, so I stocked up for Atomicon.
James went off to the meeting about one, and I started to put the cookies up in a JoAnn shopping bag. Except I had put the bag back in the car. When I went down to the garage I decided to make sure that the car wasn't leaking again. So I backed it out. Yay, no leaks. Well, by now it's out of the driveway, so why not go out and look for a Valentine card? So I ran back inside for wallet and phone, locked the doors, shut the garage, and went on.
For some harebrained reason, I headed for Cumberland Mall, but didn't stay long. Everyone and his mother was there, partially because of Valentines Day, I think, and partially because it was bright, sunny, and heading up into the high fifties. So I turned tail and went to World Market instead. I had a nice coupon and made a good start on two Christmas gifts. Also stopped at Michaels to pick up something to work into a gift and some small magnets.
On the way, got a little gasoline.
And I did get a Valentine card, and started the bag for Atomicon. In fact, I think we already have enough cookies. Will get some Triscuit and Goldfish to finish off the bag.
We used a twofer coupon at IHOP for supper (mmmm...pork chops), then came home. Waiting for folks to show up on chat and dubbing stuff off the DVR.