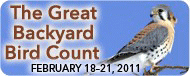 Our neighbor Susan told me once that if I wanted to trim the bushes at the front of the house, it would be best to do it in February when they were dormant. I meant to do it last week, but I was either busy with work, the car, or it was wet. I checked them Friday and there was no sign of new shoots, so after I had breakfast I went out with the hedge clipper and did the deed. They look terrible now—there was nothing really inside, all of it was on the edges—but they should leaf as it gets warmer.
And that's going to be soon. I went out there in a sweatsuit and a fleece vest and had to strip the vest off after fifteen minutes.
Saw the hawks wheeling about about halfway into the job, their calls of "ca-ca-ca-ca" echoing above. A few minutes earlier a woodpecker had been beating a merry tune on a tree west of the house; after that, all was silent for a while.
The bushes on the right side of the walkway are still tall. I don't mind them being tall on that side, and just trimmed them so that they are away from the front steps. But now in the front you can see St. Francis again, and the little resin animals: Mrs. Tiggy-Winkle the hedgehog (after Beatrix Potter), Cinnabar the fox (after Marguerite Henry), and Gertrude the duck (after the film of
Journey to the Center of the Earth
).
Now I'm dubbing off
Castle
episodes. At 4:30 or so I'll start the turkey so it will be ready when James gets home from work.