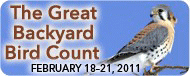 Nuts. Two a.m. call of nature means I spent another hour afterward trying to get warm. Woke up with a stiff neck from trying to curl up in a ball. Pfft!
It was a dark, dank, damp, drizzly, dreary day. By the time I left the house it was still barely over freezing, with a cold rain falling steadily. I wore my winter coat and my thickest hat and slogged out into the misery and went to Costco to renew our membership and get a new card. (I still can't figure out what happened to my Costco card; I know the guy at BJs forgot to give it back the last time I used it alone, but I hadn't used the Costco card in months.) Well, surprise! Our membership doesn't end until July, which explains why we were still getting coupons. I think it was because of the lawsuit they went through. Anyway, I sampled some wings, a bit of pizza, some cheese, some super artisan breads, and hummis with pine nuts, and got paper towels and various other supplies. Milk was $1.88/gallon! Zowee!
Since I didn't have to worry about the milk getting warm, I moseyed over to Borders. Guess what happens when you buy a Harry Potter Blu-Ray with a 40 percent off coupon and $15 worth of Borders Rewards! That's right—nothing (as in you pay $0)!
By now the weather had given me a screaming sinus headache. I stopped briefly at Michaels to buy a hook for the bathrobe we keep in the master bath, then drove home and retreated into the spare room after gulping three ibuprofin.
By the time James got home I was a bit better. We ate at IHOP and had Cocoa Trios for dessert at the Borders, then arrived home to watch
Flying Wild Alaska
and
Law & Order: UK
.
Must go: Hugh Laurie is on
The Tonight Show
...
Labels: DVDs, shopping, television, weather