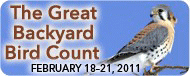 Borders Files for Chapter 11; Buford and Suwanee Stores to Close
Well, we knew it was coming. Nor am I surprised that the store in Austell is closing: last year they pretty much cleaned it out and put very few books back, and half the store is stationery/kids' toys/games/dopey decorations. You can get cards and decorations at Hallmark, toys and games at Toys'R'Us. Borders is a
book
store. Gaw. Maybe they should have stuck to the Tuxedo store (the original Borders in Atlanta, on Roswell Road) and been done with it.
A little surprised to hear about Kennesaw...that place is always busy. I hope they don't get the East Cobb store; it has the best history section. I'm thinking the big store near Lenox will survive (at least I hope the big store won't go, since they're finally carrying
Best of British
again!), but the one near the train station will probably go, maybe the store on Ponce (I've never even been to the store at Ponce; didn't even know there was one until a few months ago). Wonder if Parkway Pointe is considered Atlanta or Marietta?
And maybe Borders wouldn't be in trouble if the people going there would bother
buying
stuff from the store. I get mad as hell when I go into the cafe and see people using the books for reference and reading the magazines, then putting them back on the stand when they get done. Absolutely rude, piss-ant behavior. It's a book
store
—if you want to use something for reference, go to the freakin' library.
[Later: Blast. They are closing Parkway Pointe. That means the closest Borders will be 20 miles away, in East Cobb.]
Labels: books