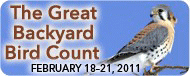 Okay, I'm joking; it was really a nice day, for all that it got up to 73. The sky is still winter blue. Wish there was more of a breeze—too darn warm when you're in the cab of a truck!
Woke up from an extraordinary dream where we were covering up a murder (for some good reason), and I realized there was one tiny clue left, a cup hook left in the wall. I was debating whether to remove it and risk being found when I read the policeman's note saying he suspected me! Wow.
After breakfast, we went to the Post Awful so I could pop something in the mail, one for Emma and one for Jen, and then went on to the hobby shop. I sat reading the new Jean Auel book while James chatted with the guys.
Then we tried something new. I had seen something in the paper ages ago about an Italian market close to downtown Atlanta. So we went there. It was off Howell Mill Road where it intersected with Marietta Street,
Toscano & Sons Italian Market
. They have a little bit of everything: pastas, wine, olive oils, canned goods, some frozen stuff, desserts, and also have panini sandwiches. James had something with roast beef, fontina, and arugula, and I had the pork sandwich without the cheese, which turned out to be warm proscuitto. Yum! I loved the
bread
, a flattish loaf, with a crisp, crunchy brown crust and a soft interior—they had bigger loaves, but I would have loved to have just bought the sandwich-sized bread. I imagined taking it home, cutting it in half, and grilling it a bit in the grill pan, and then spreading it with fresh, real butter. ::drool:: That would be better than chocolate!
I also bought a small dark chocolate bar, which we split, and a bag of chocolate pizelle. We tasted one and decided they would be perfect as the "bread" part of an ice cream sandwich. Especially with coffee ice cream. [Excuse me while I get a towel for the drool. LOL.]
We also tried to find what was listed as an Italian bakery, but once we got near it there was no available parking, and it mostly looked like a pizza place, so we wound about on Moreland Avenue, trying to avoid I-75 North; traffic was terrible both ways, and into the city. I went looking on my Droid and found out the circus is in town; that explains why all the routes to Centennial Olympic Park are like parking lots. So we came home via I-20 west and I-285 north, stopping just briefly by the Parkway Pointe Borders. The books are only 20 percent off right now.
Before going home, we stopped at Aldi. Got something to warm up for dinner and a few other things, including milk and juice. Ended up watching
America's Test Kitchen
and then wandered into something called
Riverdance on Ice
, dance performances alternated with skating. Neat.
Labels: food, shopping, television, weather