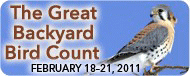 That's been my week: work. Finished over a half-dozen orders, including one that had to be in place by Monday. Got other things done on other orders. Attended an afternoon class on small businesses on Tuesday. Listened to this and that while teleworking: five episodes of
Strong Poison
, two episodes of a dramatization of
The Secret Garden
, readings of
101 Dalmatians
, an episode of
Doctor in the House
and one of Jeeves and Wooster, and
A Dewey Decimal
and
The Parrot Sketch
(the latter about talking parrots), all on BBC Radio 7, and more episodes of "The Tech Guy" and "This Week in Tech." The latter had Jerry Pournelle on; his shows are always fun.
I was occupied during most of my lunches with the new Maisie Dobbs book,
A Lesson in Secrets
, which came from Amazon Vine. I also painted the underside of the two new corner shelves I am working on, but could not finish the tops without buying a new bottle of gloss "Real Brown," which I did tonight. After supper we went to Borders and I found Christmas cards at 75 percent off. Got two different styles. Good deal!
Labels: books, radio drama, work