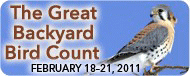 Quiet. I've worked steadily. Finally got a modification done that has needed completion for some time, but there was a bobble with the contractor registration website. (However, my driving Charlene crazy yesterday with it was not fun for her!)
Listened to a variety of things while working that have kept me happy and productive: several "Tech Guy" and "This Week in Tech" broadcasts, a "Mugglecast" and a "Podshock" (I am going back and listening to old ones of the latter, so it is fun to listen to them speculate what "The Christmas Invasion" is going to be like). I've also had a great deal of fun listening to the radio shows on BBC Radio 7. I listened to another
Doctor in the House
, "On the Wards," and an episode of
The Brothers-in-Law
, also with Richard Briers, plus four episodes out of the six of
The Unpleasantness at the Bellona Club
and even two chapters of
Just William
, which were quite amusing. Schuyler got her feathers ruffled when I turned off
Today
on her yesterday to listen to podcasts instead, but I couldn't help it—the Kardashian sisters were on, and I don't want Schuyler's mind destroyed. :-)
This afternoon at lunch I hitched the computer to the television and played
History Detectives
at lunch. I missed this year's entire season because neither of the Georgia PBS stations showed them when they premiered, and then when one of them did show it, the DVR never picked it up. Besides, Dish presents both GPB and WPBA with the sides of the widescreen picture lopped off. It looks dreadful. Online I can see them in HD. I also watched "Elsa's Legacy" over in widescreen, and, after
Jeopardy
, I hunted up the
Masterpiece
presentation,
Framed
, with Trevor Eve and Eve Myles. This apparently aired at Christmas, but I have no idea if it showed here. Half of November and almost all of December both of our PBS stations were showing endless fundraising programs, showing each of them three, four, and five times. I don't know how many times the same Celtic Thunder, Celtic Women, Wayne Dyer, etc. programs showed—and of course they ran
Anne of Green Gables
and all the sequels again. Good heavens, enough!
Framed
was goofy and funny and a bit sappy, but I did enjoy it. The children were adorable. I loved the police officer's doom-and-gloom child...too funny!
Labels: radio drama, television, work