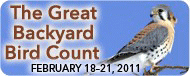 Had a rather unsettled night; we didn't get to bed until almost two and just as we were falling asleep our neighbors arrived home and were speaking very loudly outside. Since we sleep with windows open and our windows are in the direction of the front of their house, it did wake us up.
So we were up past ten and didn't go out grocery shopping until eleven. We ended up just going to Publix, since they had twofer oatmeal and omeprazole (but the latter was gone). We didn't need much else, so we just got milk, bread, bananas and the newspaper there and came home.
Both of us spent some time last night privately contemplating that set of shelves. We'd already sunk so much money in them I didn't want to abandon them. So we emptied most of the closet, except what was on the old DVD stand and on the narrow shelves mounted on the wall, then walked the shelves in. James made a valiant attempt to secure them at the bottom and then flex them to be even at the top, but there was no stud near either vertical to secure the shelves to. Finally he unsecured the bottom and we secured the top to the one stud we could find. It sits square fine, it's just a bit cockeyed because of the warped board; the left side (as you face it) pushes out about two or three inches from the wall at the botton, compared to the right side which is flush. It holds all the food just fine, even the extra we bought at BJs.
Came upstairs to relax and read the paper, then had leftover crock pot roast beef and wheat rotini for supper and watched
Stossel
and
R5 Sons Alaska
.