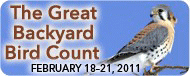 ...
Holiday Harbour
-style!
Something odd happened this afternoon. While I was watching
The Perfect Gift
, I was eating two wine biscuits. I had just chewed the last bite of the second one when a salty, bitter, really nasty taste filled my mouth. It was so horrible I had to run in the bathroom, spit what was left over into the sink, and brush my teeth and tongue
hard
! I have
no
idea what happened! (No, they don't spoil. Maybe some of the salt didn't get totally mixed in in this particular piece? But...ugh!)
Holy cats, they are talking snow again...