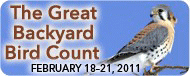 ...Christmas music in
Holiday Harbour
.
Just found out the BJs nearest us will close. I'm bummed, but not surprised. We always went on Friday nights and there were never any more than three dozen cars there. Went once on Sunday about a month ago, and there were forty or fifty cars; that was a lot! The BJs in McDonough will close as well; I think that was the first one or one of the first ones around here. James will remember that we saw our very first plasma TV there. It was $10,000 (!!!) and had the most beautiful picture we had ever seen. During a later stop, they had one of the
Shrek
movies on, or rather the menu. I said to James, "Look, that pig is breathing." Not only was the picture so clear that we could see that
all
the animals were breathing, but they were not breathing in unison, but in their own individual breathing patterns. Like...wow.
Labels: Christmas, Holiday Harbour, music