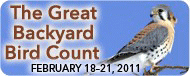 A long day today, but a good time. We had to go to the bank and deposit some checks, then stopped by Lowes to buy a new shade (which turned out later to have a broken spring...hissssss!) and found a cute gadget to put away as a gift for Christmas.
Then went to the hobby shop for a little while. Not sure how long we were there because I was reading David Crystal's
Walking English
, which is like a chocolate box for a linguistics/history/geography lover. From there we drove out to Roswell/Alpharetta for the day: stopped at the CD Warehouse just outside Roswell, but didn't find any good CDs or DVDs, then went on to Fry's. I found a lovely Blu-Ray DVD of fall in New England which I played later on. Wish they'd found a more spectacularly colored fall, but it was still pretty: changing trees, ponds, a few barns and churches, streams, clear blue skies, ducks and even an eagle, all accompanied by piano and flute New Age-type music.
We spent a few minutes looking at the solar panels they have. Boy, I wish we could afford to put solar panels on the roof! Might as well put that wretched sunlight to work, especially in the summertime when it's so strong it's fading everything (we were noticing this morning how faded our black mailbox is!).
By the time we were finished it was suppertime, so we drove directly to Giovanni's. We want to patronize the place more, especially now that BJs has closed. He said business has been down a little, but not as bad as he feared. I had the penne with sausage and ate my fill and
still
have enough left over for two lunches. Just wish it didn't make me so sick to the stomach afterwards. Wonder if I can take three Prilosec on a day I eat pasta?
We started out wearing light jackets this morning, and finally discarded them—it was so warm today, up into the mid to high 60s!—but by the time we got to Giovanni's it was back to the jackets again. I don't mind too much when it gets warm in the daytime as long as it stays cool at night. It's so hard to sleep when it's warm at night.