After a winter of temperatures that went up and down, including one freezing weekend and a couple of 67°F days, now that it is almost spring and the trees and flowers are blooming, we were flabbergasted to hear a forecast of snow for today.
Sure enough, after a night of rain, about eleven o'clock it began to snow.
James needed shoelaces, so we went to Walmart. Either everyone was still in church or folks saw the snow and didn't go out, because there were remarkably few people there. We both got new windshield wipers for our respective vehicles (I figure after almost five years, my car could use some new wipers...LOL). We were only in Wally World about a half hour, but by the time we got out the truck had nice little caps of snow and the rain-sodden parking lot was getting slushy with the new snow and approaching slippery.
James needed something at Lowes, so he dropped me off at Borders. Found the new
Yankee
and used my Borders Bucks—result: free
Yankee
. Yay! Then we went to Kroger to pick up James' prescriptions. Found paper towels on sale and also a new fleece throw of a good size for less than $4. It's pink, but so what? It will make a nice blanket for the futon.
Since we had nothing to do for the rest of the day and the snow was coming down steadily, we stopped at Publix to pick up some of the twofers.
Once we were home and had the groceries put up, of course I grabbed my camera and went outside to take pictures! I took several dozen and also some movies of the snow and of the birds at the feeder. As expected, we had quite a crowd at the "seed restaurant."
Home, home in the snow: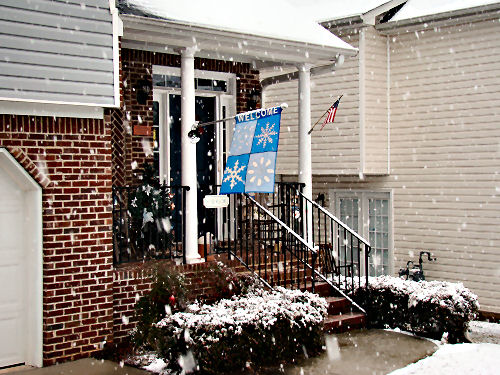 Looking up the street—you can see how the wind was blowing at this point: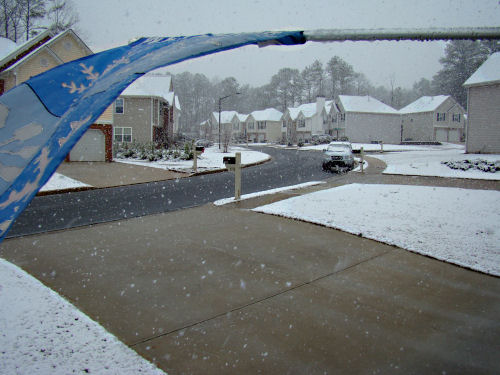 The deck all frosted: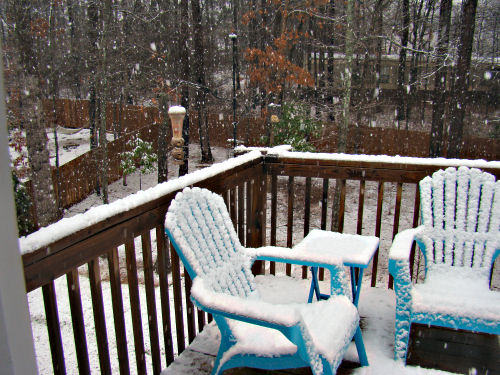 The view from the deck: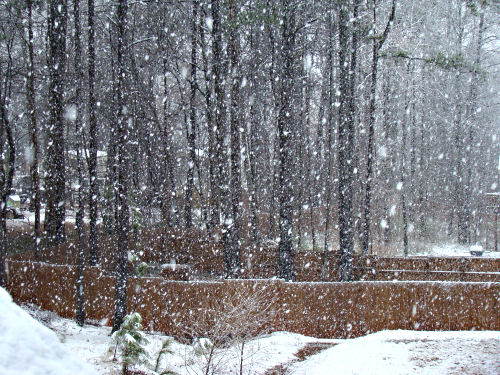 Mr. Cardinal takes a bite: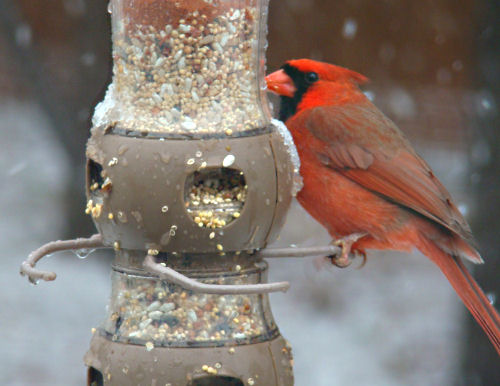 Two, two, two brown-headed nuthatches for one: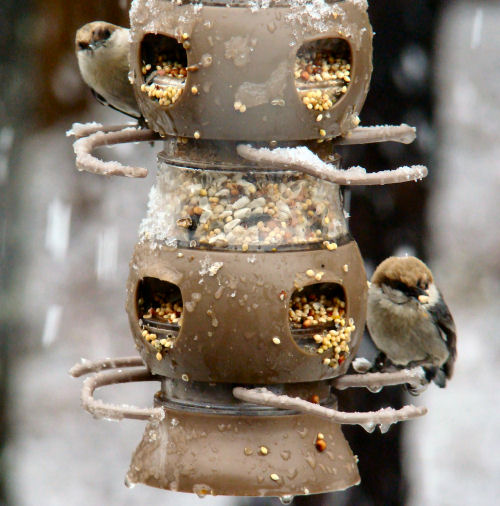 Here's a handsome chipping sparrow in the snow: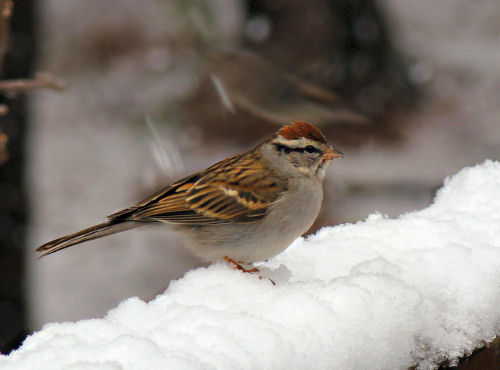 Two for the price of one: a chickadee and a pine warbler: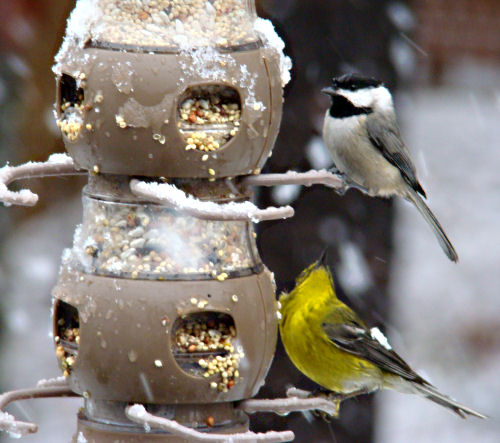 White-breasted nuthatch: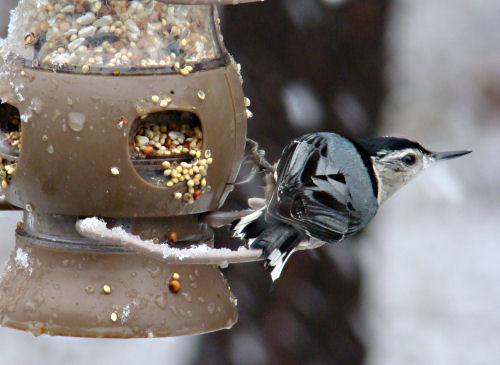 Peekaboo titmouse: