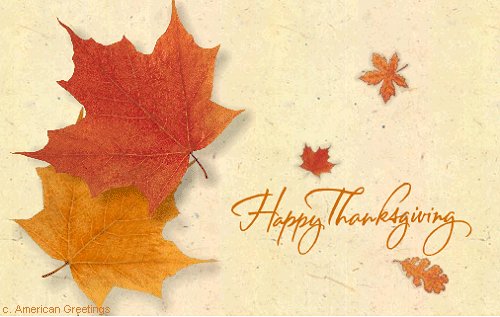 Happy Thanksgiving from all of us here at Schuyler's Roost...uh...Autumn Hollow. LOL.
This morning I was about
my
annual Thanksgiving tradition: trying to find a newspaper. Food Depot—no. Publix wasn't open and there were no vending boxes in front. Little gas station at Pat Mell and Olive springs—no. So I went to QT.
The
Atlanta Journal-Constitution
has got wise. Always this daily paper was the same price as the other dailies: 75¢. Today the big fat Thanksgiving paper was $2 like the Sunday paper.
Labels: holidays, Thanksgiving