These are the two "glass with wire decoration" items I bought at Hobby Lobby (yeah, that's a light switch back there; I didn't have any other place right now to display them for photography):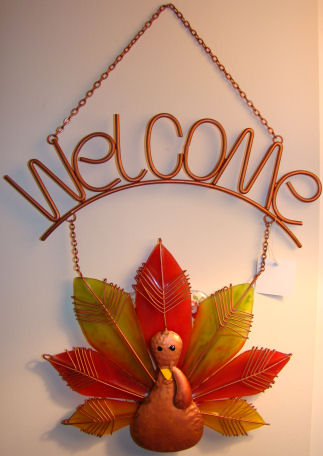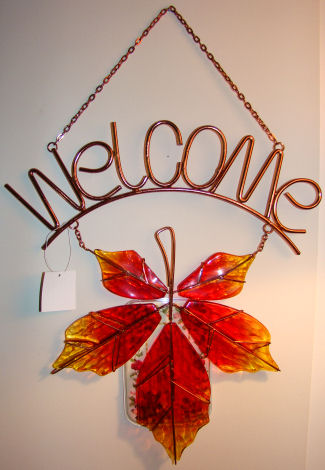 Remember the acrylic acorns and the ivy bowl and mirror glass? There was a Michael's coupon today, so when I went to get gasoline I also stopped at Michael's and got the acrylic pumpkins. The contents of the bowl are alternating layers of acorns and pumpkins, with foil leaves (red, rust, and gold) scattered among them and about a dozen strands of the copper "tinsel" between each layer. I finished off the "confection" by dusting the top with gold, bronze and copper glitter and tying a thin strand of tinsel cord around the neck of the bowl.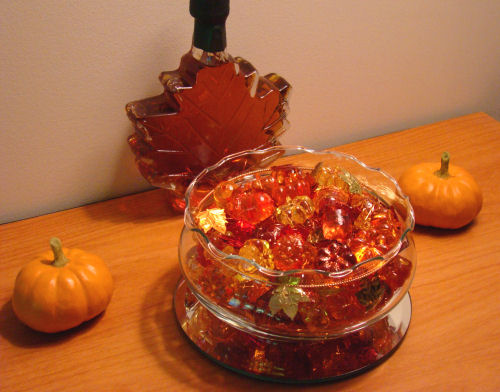 Here's a closeup, but the photo doesn't do it justice.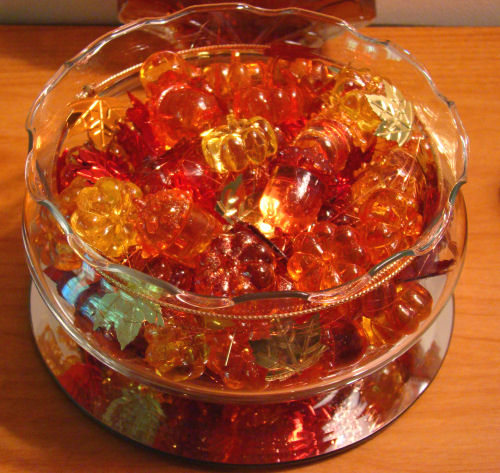 Labels: decorating